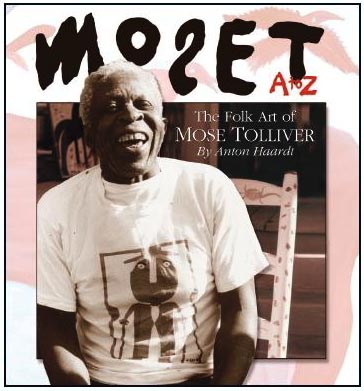 Remembering Mose T, one of Alabama's premiere folk artists.
The one who paints from the heart.
And told me the secret of Art.
"It comes and goes in dreams."
It's always more than it seems.
© Charles Ghigna
Note: I met Mose in 1999 at his home studio in Montgomery, Alabama, where I watched him paint a red pico bird for me that now hangs in my home. He sat on his bed with his hat on painting in the light of the December afternoon. I asked him where he got his ideas. He made his final stroke, handed his painting to me and said, "It comes and goes in dreams." A little tear of green paint still runs from the red bird's eye.